Building Business Value
Whether your exit plan is in the near future or years away, one of your main goals as a business owner should be to not just provide more value to your customers or clients, but to increase the value of your business along the way.
When you put focus toward increasing the value of your business, you're increasing the likelihood of creating significant financial and personal reward upon your exit or succession out of the business.
WHAT IS THE VALUE BUILDER SYSTEM?
Get the Value You Want
Be proactive and get the greatest value possible for your business when it's time for exit or succession.
Leave Your Legacy
Be sure you're leaving your business in a great position through careful consideration and preparation.
Set Yourself Up for the Future
Have the freedom you want and know you'll have the resources needed to cover your lifestyle expenses.
Building the value of your company gives you an outstanding advantage in the game of life. You can choose to sell if you get an outrageous offer or sleep well at night knowing you could sell.
The ultimate test for any valuable company is one that runs without you, which means if you can create a business that's built to sell, you also have the option to hold on to it without the stress of running your company day-to-day.
A valuable business is also a sought-after asset, providing negotiating leverage when and if you decide to sell.
In working with one of our expert Certified Value Builder™ Advisors at The Greenhouse, we'll take you through a proven 12-step process to improve the 8 key drivers that ultimately determine the valuation and sellability of your company.
VARIOUS OPTIONS AVAILABLE
DO IT YOURSELF  |  GROUP COACHING  |  1-ON-1 COACHING
VARIOUS OPTIONS AVAILABLE
DO IT YOURSELF – GROUP COACHING – 1-ON-1 COACHING
The number of businesses that have trusted the Value Builder system to increase the overall value of their organization
Business owners who work with a Certified Value Builder Advisor increase the value of their company by up to 35% in the first 8 months.
The Value Builder score achieved where a business receives offers more than double the average business.
The number of modules you're coached through that are proven to increase your scores in the 8 Key Drivers that contribute most toward business valuation.
The average multiplier of pre-tax profit that is offered once a business hits a Value Builder Score of 90 or more.
The number of Certified Value Builder Advisors the Greenhouse has that are here to help you!
Patrick Metzger
Certified Value Builder Advisor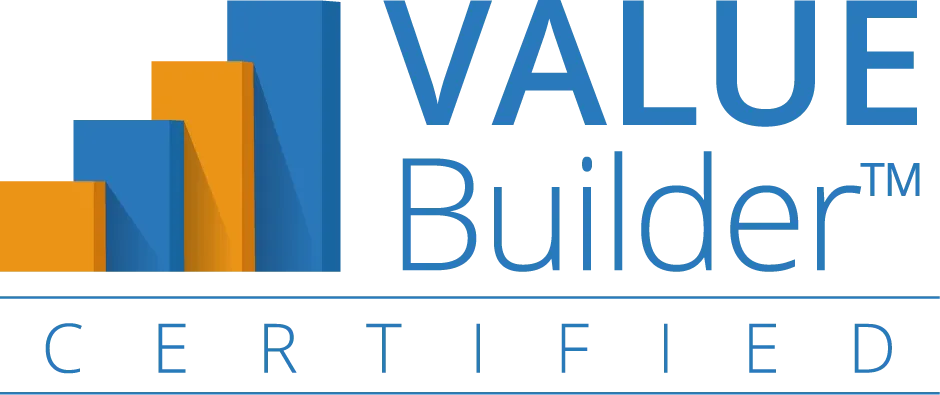 Preston Braathan
Certified Value Builder Advisor
How is it possible that three quarters of owners are disappointed just one year after what should be the happiest day of their life? The answer is, most owners fail to consider the practical and emotional factors that can lead to disappointment after an exit.
The questions that make up our free Personal Readiness to Exit (PRE) Score questionnaire are designed to help you evaluate your preparedness to exit your business and ensure you leave your company with no regrets.