At the end of the day, it's all about execution and results, and that's exactly what The Greenhouse is best at in working with executives and leaders from around the region and globe. With the experience and guidance you need, we're here to help you, your business and people grow to the next stage.
Why C-Suite Leadership Forum?
The Greenhouse C-Suite Leadership Forum goes beyond the conventional executive roundtable gatherings often marked by casual discussions and learning sessions. This is a combination of strategic business insights, both on a regional and global scale, uniting like-minded business proprietors with the aim of devising resolutions for your most pressing business and organizational dilemmas.
In becoming part of The Greenhouse C-Suite Leadership Forum, you gain access to a mentorship community that empathizes with and comprehends the daily challenges faced by ownership and senior leadership. This community will not only resonate with your challenges, but help you discover and execute actionable steps and solutions.
Prepare yourself for immersive and profound conversations that stimulate contemplation and drive implementation. You will be prompted to question established norms and cultivate revolutionary undertakings for your personal growth, as well as that of your organization and personnel. Now is the moment to welcome transformation and continue your journey towards assured and confident leadership.
Seats are limited. Be sure to apply today!
Meet The C-Suite Leadership Forum Facilitator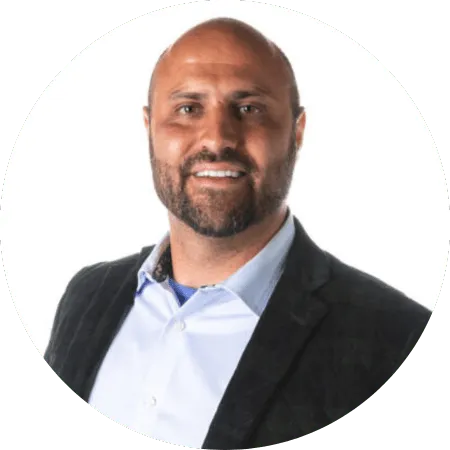 Dr. James Leiman
Accomplished Global Business Developer. Transformational Leader. Experienced Educator.
In over two decades of experience as a transformational leader, Dr. James Leiman has an impressive pedigree in driving growth, innovation and strategic change within public and private organizations. As the former Commissioner of the North Dakota Department of Commerce, he executed a transformational economic and marketing posture for the state, which led to the development of $40 billion in projects, effectively transforming the state's economy. James also managed one of the largest government transformation efforts in American history through his role within the US Department of Veterans Affairs; transitioning the VA from a paper-based 20th Century model into a digital operating environment.
In successfully briefing heads of state, CEOs of multi-national companies and ministerial level leaders across the globe, James has a passion for mentoring and guiding leaders and organizations to new heights.
What To Expect From the C-Suite Leadership Forum
Invaluable Peer Group
In high-level leadership, a close circle of trusted peers offers growth, support, diverse viewpoints, and collaborative solutions. Engaging with fellow executives leads to informed choices, industry insights and mutual learning. The C-Suite Leadership Forum provides a confidential space to address challenges, share and receive feedback, reducing isolation and boosting well-being.
Actionable Strategies
The C-Suite Leadership Forum focuses on practical strategies, not theory, for tangible competitive advantages. It provides an interactive platform to develop and execute actionable strategies, guided by an experienced expert. This dynamic dialogue maximizes growth potential, addresses real-world challenges and ensures strategies lead to concrete outcomes through collective peer wisdom.
Holistic Approach
Our Forum goes beyond traditional talent and employee discussions, encompassing leadership dynamics, culture and innovation. This empowers C-suite executives to develop leadership qualities, robust cultures and innovation for growth. The C-Suite Leadership Forum equips executives with insights to navigate complexity, foresee trends and lead towards sustained success in business.
Experience How Our Approach is Different
Tracie Johnson
The Greenhouse team is wonderful! They create such a relaxed environment that breeds productivity. We love working with them!
Shane Spillers
Working with The Greenhouse crew is a game changer for any team wanting to achieve their potential!
Carter Broer
The Greenhouse team is amazing. I only wish we would have found them sooner!
Susan Jacobson
The Greenhouse has a way of leading Teams to dig deep to find solutions! You're certain to come away with a plan for moving your company forward.
Jeff Ostlund
The team does a phenomenal job! If I could make one change, it would be to have started with them earlier. They have helped our business in so many ways and I cannot wait to see the continued impact they will have in our business. Thank you Greenhouse!
Lonna Whiting
Trust is everything. With The Greenhouse, I've always felt the highest level of trust, which in turn creates tremendous results for teams looking to make improvements in the ways they work.
Peer Groups Make a Difference
Improved Business Performance
Executives report an increase in profitability within their organization after joining a peer group.
Better Decision-Making
Leaders engaged with a peer group reveal the quality of their decisions increases.
Enhanced Leadership Skills
Executives agree that peer groups contribute to their personal growth as leaders of their organizations.
Reduced Feelings of Isolation
C-Suite Executives who join peer groups experience a significant reduction in feelings of isolation and loneliness.
More Engaged Workforce
Business owners who participate in peer advisory boards notice an improvement in employee engagement within their organization.
Effective Strategic Planning
Companies led by executives who participate in peer groups are more likely to have effective strategic planning processes.
The Greenhouse C-Suite Leadership Forum
In-Person Forum Starting in October 2023 | Fargo, ND
*The Greenhouse Money-Back Guarantee
60 Minute Private Coaching Session Every Month
Invite to VIP Monthly Corporate Citizenship Training
*The Greenhouse Money-Back Guarantee
60 Minute Private Coaching Monthly
Invite to VIP Monthly Corporate Citizenship Training
60 Minute Monthly Executive Team Coaching
*The Greenhouse Money-Back Guarantee