Not finance. Not strategy. Not technology. It is teamwork that remains the ultimate competitive advantage, both because it is so powerful and so rare.
                                                                           – Patrick Lencioni
Community
We connect like-minded organizations, teams and individuals that believe there is no finish line when it comes to growth.
Greater Good
We do the right thing for the success of all because growth is about more than us as individuals.
Authentic Humility
We listen to understand, own our mistakes and don't take ourselves too seriously.
Grow or Die
We evolve with a growth mindset and never stop learning in order to challenge the status quo.
True Execution
We do what we say and take extreme ownership in always being strategic and dependable.
Patrick Metzger
CEO/Founder & Advisor/Coach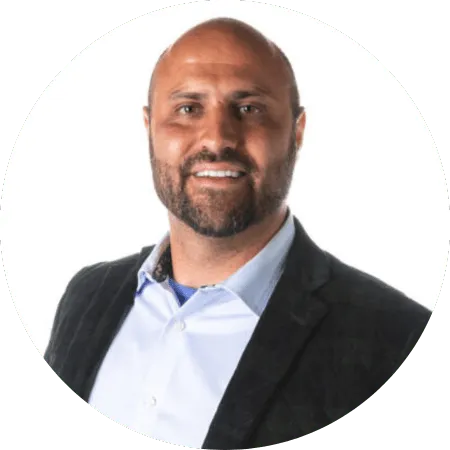 James Leiman
Partner & Director of Strategic Growth/Coach
Allison Weckman
Director of Operations & Client Liaison
Preston Braathen
Director of Strategic Partnerships & Advisor/Coach
Daryl Braham
Coach/Trainer/Speaker
Carissa Metzger
Champion Wife of Operations
Mackenzie Brimm
Marketing & Content Strategist
Patrick taught us how to be more efficient, more profitable and how to have great communication. If you have big dreams but aren't sure how to navigate, he is your guy. If you need to get your team on the same page and work towards a common goal, Patrick will help you get there!
     – Alex Lund, Bismarck Sign Co
Matt has helped us construct a plan that ensures my practice will be taken care of for years to come. He is laid back to work with and brings great business ideas to help us minimize taxes.
       – Dr. Majidian, Majidian Dental
Jason helped my business and I pivot during the start of the COVID shutdowns. By re-charting our strategic goals and putting processes in place to support them, we not only stayed afloat, but emerged stronger financially than we were before.
– Kerry, Anonymous Networking Company
We were missing that link of videos and creative, and Jay helped us fill that. HIs vision is right in line with where marketing is going, and we've really enjoyed working with him. On top of that, Jay really does care about our company and us as people.
– Marc & Chelsie Kuhn, MAK Construction
Jerry made the afternoon fly by with his knowledge of How to Stay Positive in the workplace. He integrated humor and real life situations to help us better understand. He was well perceived by our group and received glowing reviews.
– Anonymous, NDSU Leadership Success Event
I saw firsthand Mike's dedication to the company and his knowledge of the product line, which he was able to communicate with great confidence to his customers that resulted in sales growth. I would not hesitate working with Mike again, as he would be a great asset to any organization.
– Steve Saxton, American Lawn Mower Co
Patrick and his team are amazing.
I only wish we would have found them sooner!
– Carter Broer, Window World of Fargo
The Greenhouse was incredible.
Aside from off the charts positive energy, it is truly a place for entrepreneurs to grow their dreams and find the mentors they need to navigate life, business and family.
Can't recommend them enough for any level of entrepreneur.
– Damon West, World-Renowned Keynote Speaker
Patrick and his team are focused, detail oriented and truly hold the keys to long-term success in business.
Any organization that is looking to be more strategically aligned and positively forward-focused would do well to look into partnering with them!
– Sara Hastings, OK Tire
Patrick and his team do a phenomenal job! If I could make one change, it would be to have started with his team earlier.
They have helped our business in so many ways and I cannot wait to see the continued impact they will have in our business. Thank you Greenhouse!
– Jeff Ostlund, Sandy's Donuts
Being introduced to the task of putting together our new building and developing company Mission Homes, Hannah was a huge resource and guiding light. With her understanding of operations, business structure, personal development and a go-getter attitude, she was a major help as Integrator. With her help, it allowed myself and our team to do over 10 million dollars in new construction in our first year.
– Gabe Ridgeway, Mission Homes
The right facilitator is absolutely the key to success – and we found ours in Patrick Metzger. His passion for strategic coaching and knowledge gives him the perfect skillset to help companies like ours reach new levels. He challenges our thinking, holds us accountable, motivates us and understands the importance of critical teams. We highly recommend Patrick and consider him part of the Starion team!!
– Don Morgan, Starion Bank
Ready to grow to the next stage?
We're big believers in growth mindset, where there is no finish line, professionally or personally. With our Proven Process at The Greenhouse, whether you're just beginning to build a foundation in your business, growing and scaling or planning for exit or succession in the future, we can help.
We take a unique, solution-focused and team approach in not only helping you solve your short-term challenges and issues in the present, but also in helping you with the long-term growth of your organization and getting you to the next stage.
1. DIG
Discovery – Intentionality – Goals
Starting with our operations team, let's narrow your focus and determine exactly what issues you need to solve, get intentional about the outcomes and what your next stage looks like. From there, we and/or our Strategic Partners will help you set your goals and establish a clear plan.
2. SOW
Standards – Onboarding – Work Begins
We'll cover how the process and our relationship works, clear expectations for everyone involved and the importance of follow through on your growth journey. From here, you start executing and breaking through.
3. TEND
Track – Engage – Nurture – DIG
We're all about the relationship with the clients we work with. Upon starting, you follow the plan, data and numbers, along with the guidance and resources from our team or Strategic Partners, to continually transform to the next stage of discovery and growth until you're in a place for your next goal(s) or objective(s).
HOW WE WORK WITH BUSINESS OWNERS AND TEAMS
Your journey starts with our operations team. Upon contacting us, we'll work with you to set up a call where we will take you through a thorough discovery intake to determine your organizational, team or individual needs.
Upon determining how we'll best solve your short and long-term issues, you'll be introduced to one or multiple team members that will establish your exact plan. With experience in effectively working with thousands of businesses, teams and individuals, our team members have the expertise, tools and solutions to help you grow to the next stage.
Along your journey, we'll be checking in and following up, making sure that you're getting the value you want and making the progress you expect.
With your growth and development, will come positive transformation. From here, we'll begin to identify what that next stage then looks like and work with you to again identify a best solution and plan that keeps you continually growing.
Clarify your vision, gain traction and increase your team health through simple, proven and practical tools to solve issues for the greater good of the organization and help your business grow and scale. If you're looking for better execution as a business, look no further.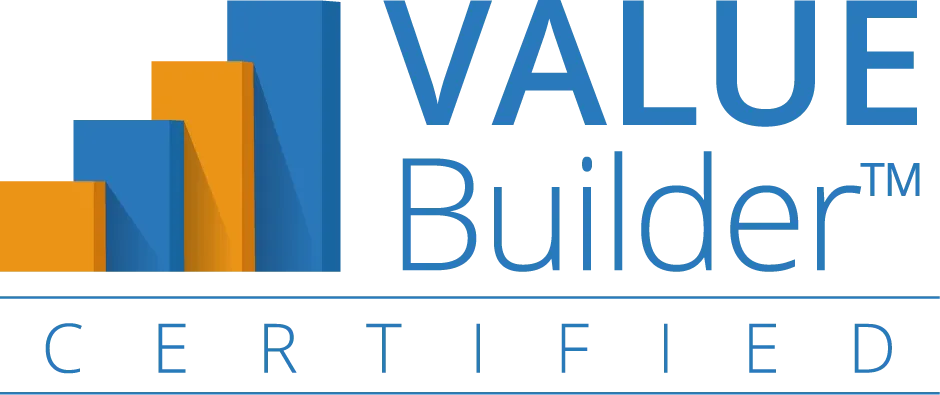 The most overlooked item before exit or succession planning in your business, is to make sure your business has the highest value possible. A valuable business is also a sought-after asset making it more likely that you get an unsolicited offer for your business. This gives you negotiating leverage when you decide to sell.
When it comes to working with your business, you expect the best of the best, and our team of expert Strategic Partners from around the nation is here to work with you individually, in tandem or as a group to help you grow to the next stage.
Not quite sure where to start?
Click below to identify your current stage.